Residential & Commercial Pool Lifts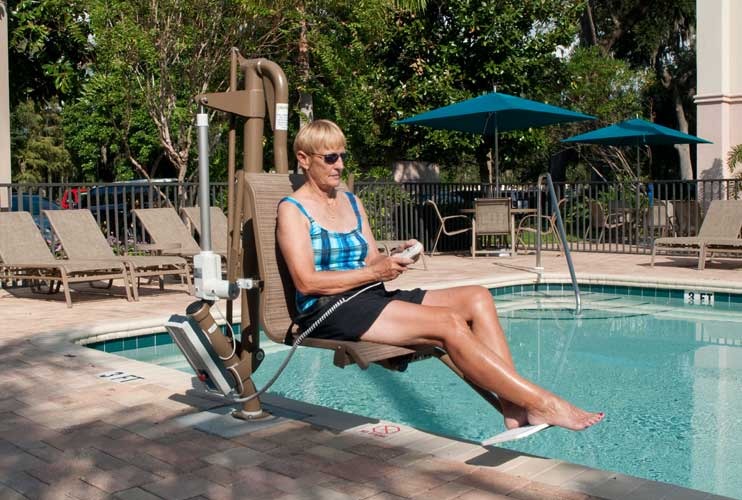 Do you or a loved one enjoy swimming, but are unable or having a hard time getting in and out of the swimming pool? Don't risk an injury, and don't simply stop swimming – as it is one of the best forms of exercise for the physically challenged and the aging.
Whether at home, or in a commercial setting, our pool lifts provide the accessibility to make sure everyone can comfortably get in and out of the pool. It works by simply sitting in the comfortable built-in seat and using a handheld remote to rotate and lower yourself easily in and out of the pool.
ADA Compliant
Our pool lifts meet the ADA's "Standard for Accessibility Design" regulations.