Vertical Platform Lifts
---
Residential Platform Lifts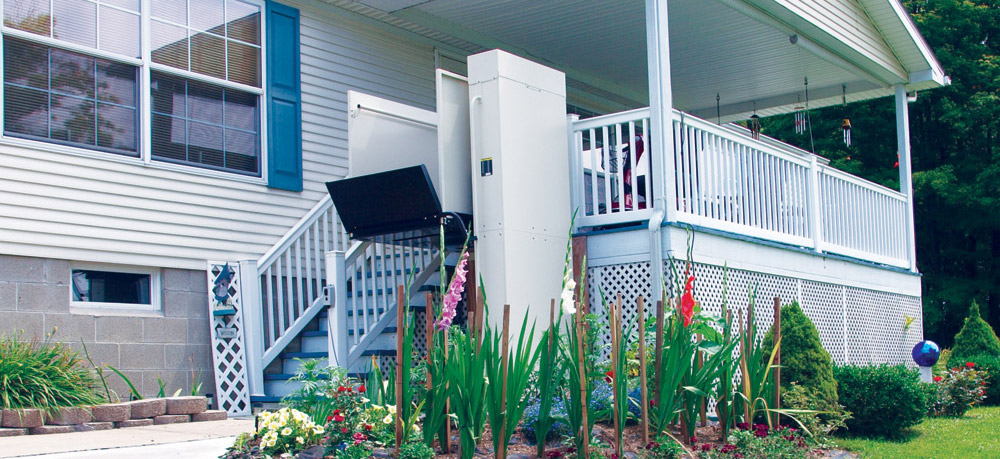 Our Residential Vertical Platform Lift (RPL) is a safe, smooth and economical solution to the barriers porches, staircases, decks and other elevation changes can create in and around a home.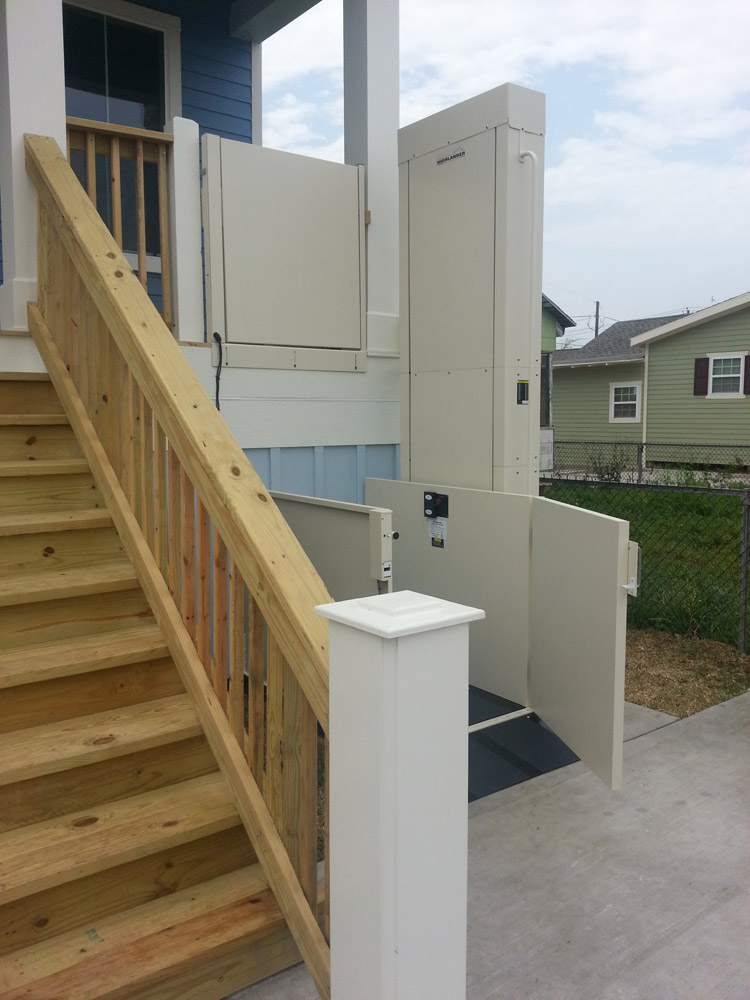 Designed from the ground up to be as cost-efficient as possible, the RPL is priced to be competitive with shorter units but built to accommodate most residential applications with ease.
Available in heights from 4 to 6 feet and for use indoors and out.
Automatic, folding access ramp
Available in AC and DC models
Solid platform with non-skid surface for added safety
Solid 36" high guard panels
Weather-resistant design for indoor and outdoor use
Constant pressure, paddle switch controls with emergency stop button
Sensitive safety pan on bottom of platform stops the lift if it meets an obstruction
---
Commercial Platform Lifts
The CPL series provides higher lifting capabilities to cover more levels or raised buildings. Even with increased height, Harmar's CPL is engineered for fast installation, easy operation, and is virtually maintenance-free indoors and out.
Designed with precision and care to be an incredibly high-quality, code compliant access solution, Harmar's Highlander series is sure to meet your every need. Heights available from 4' to 14'.
Top-mounted motor and electrical box makes servicing easy and eliminates potential water issues
Ability to unbolt the base to get the lift through small openings
ETL Listed
Available in AC and DC models
Solid platform with non-skid surface for added safety
Solid 42" high guard panels
Weather-resistant design for indoor and outdoor use
Constant pressure, paddle switch controls with emergency stop button
Safety Sensors on underside of platform stop at obstructions
Stationary access ramp
---
Downloads: